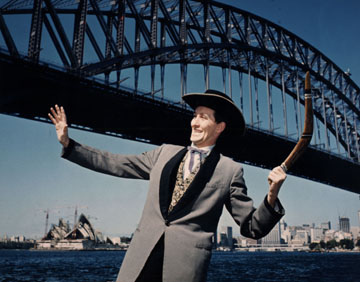 In his two years in Australia, the Casual Cowboy Conjurer became known as Claude (as in Clawed) and made forty plus TV appearances. He also made a controversial appearance on the Nine Network's Don Lane's Tonight Show when he described Australian TV as being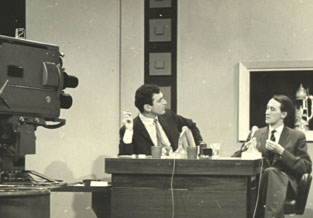 'full of singers and old movies.' During the commercial break Network boss Sir Frank Packer called the control room and told the director to get him off. For a month after that show, people stopped him on the street to comment on their reaction to the interview.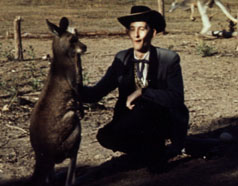 Behind the scenes, Clive lobbied the Australian Broadcasting Tribunal (ABT) to introduce more domestic drama and encouraged the industry to produce serial drama like Coronation Street which was the most cost-effective way to train Australian actors, writers and directors for television.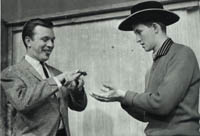 Clive was simply passing on what he had learned working at Granada TV with executive producer Harry Elton. When the ABT required the networks to produce a minimum of two hours of Australian drama per week, the commercial networks heeded Clive's advice. Harry Kershaw brought the Coronation Street stars on their first promotional tour of Australia and Clive caught up with them in Sydney.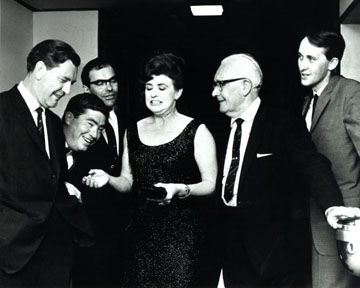 Clive launched the Australian TV Workshop in Sydney as a public access group to develop performers, writers and directors for television. They also held a wild Christmas party on a double-decker bus touring Sydney.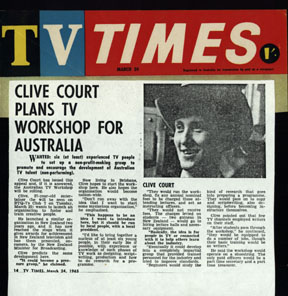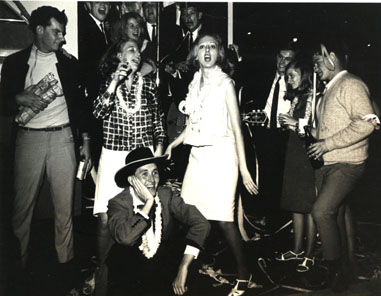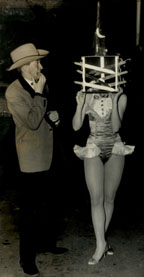 TV WEEK referred to Clive as "One of the best known magicians on Australian television," and while he feels that may have been stretching it a bit, he's proud of the fact that he managed to get two famous Australian magicians, Les Levante and Maurice Rooklyn, their first TV appearances in years. This was part of his promotional work for The 6th Convention of Australian Magicians in Sydney, magicians roamed Sydney performing for anyone who asked them. More than 300 were turned away from their sold out, standing room only public show.
New Zealand was the next stop on the Casual Cowboy Conjurer's world TV tour.